247Garden 1-Gallon Aeration Black Fabric Pot w/Short Purple Handles 6H x 7D
Buy 330 for

$0.78

each and save

11

%
Introducing the 247Garden 1-Gallon Aeration Black Fabric Pot with Short Purple Handles. Designed with utmost care and crafted with premium-quality materials, this fabric pot is a must-have for any gardening enthusiast. With a height of 6 inches and a diameter of 7 inches, it provides ample space for your plants to thrive and flourish.
The fabric pot is constructed using high-quality 260GSM (grams per square meter) fabric, ensuring durability and longevity. The fabric is thick enough to withstand regular use and resist tearing or fraying, making it suitable for both indoor and outdoor gardening. Its black color not only adds a touch of elegance but also helps to absorb and retain heat, creating a warm and nurturing environment for your plants.
One of the standout features of this fabric pot is the short purple handles. These handles are carefully designed and stitched onto the pot, providing convenient and comfortable lifting and transportation options. They are reinforced to withstand the weight of the pot and its contents, ensuring stability and ease of use.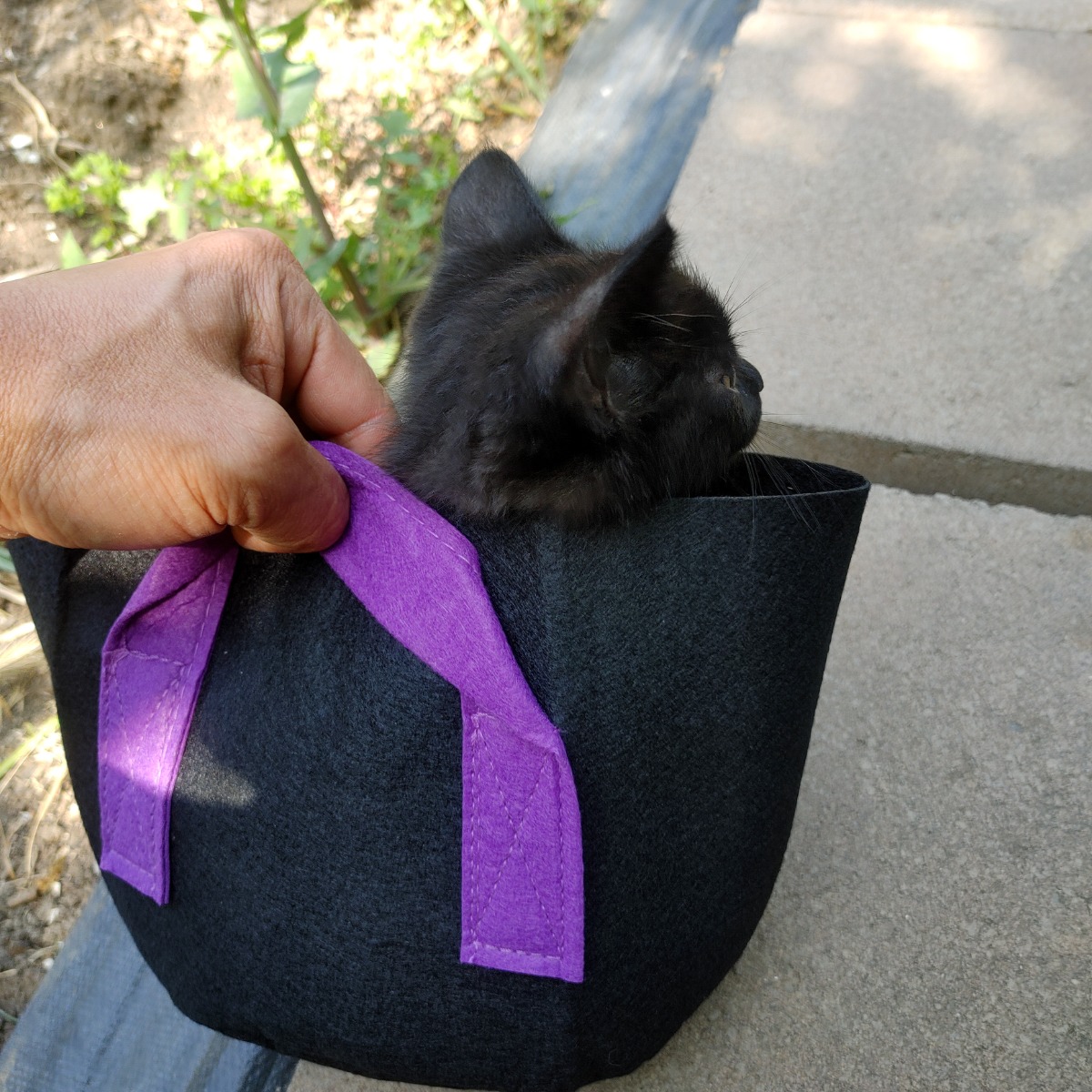 When it comes to safety, the 247Garden 1-Gallon Aeration Black Fabric Pot excels. It is made from all-new material, guaranteeing that no recycled or repurposed material is used in its production. Furthermore, it contains no toxic substances, ensuring that your plants are grown in a safe and healthy environment. The pot is also BPA-free, giving you peace of mind while cultivating your favorite herbs, vegetables, flowers, or other plants.
The aeration capabilities of this fabric pot are remarkable. The breathable fabric allows for proper air circulation throughout the root zone, preventing the roots from becoming waterlogged or suffocated. This promotes robust root development, leading to stronger and healthier plants. The aeration properties also help regulate temperature, preventing overheating during hot summer months.
The 247Garden 1-Gallon Aeration Black Fabric Pot with Short Purple Handles is a versatile and practical choice for any gardener. It is ideal for various plant types, including seedlings, herbs, vegetables, and flowers. Whether you are an experienced gardener or just starting out, this fabric pot will provide the necessary conditions for successful plant growth.
In summary, this 1-gallon fabric pot from 247Garden is a reliable and high-quality gardening accessory. With its durable 260GSM fabric, short purple handles, and exceptional aeration properties, it offers an excellent solution for nurturing your plants. The all-new material and absence of toxic substances ensure a safe and eco-friendly gardening experience. Get ready to elevate your gardening endeavors with the 247Garden 1-Gallon Aeration Black Fabric Pot with Short Purple Handles!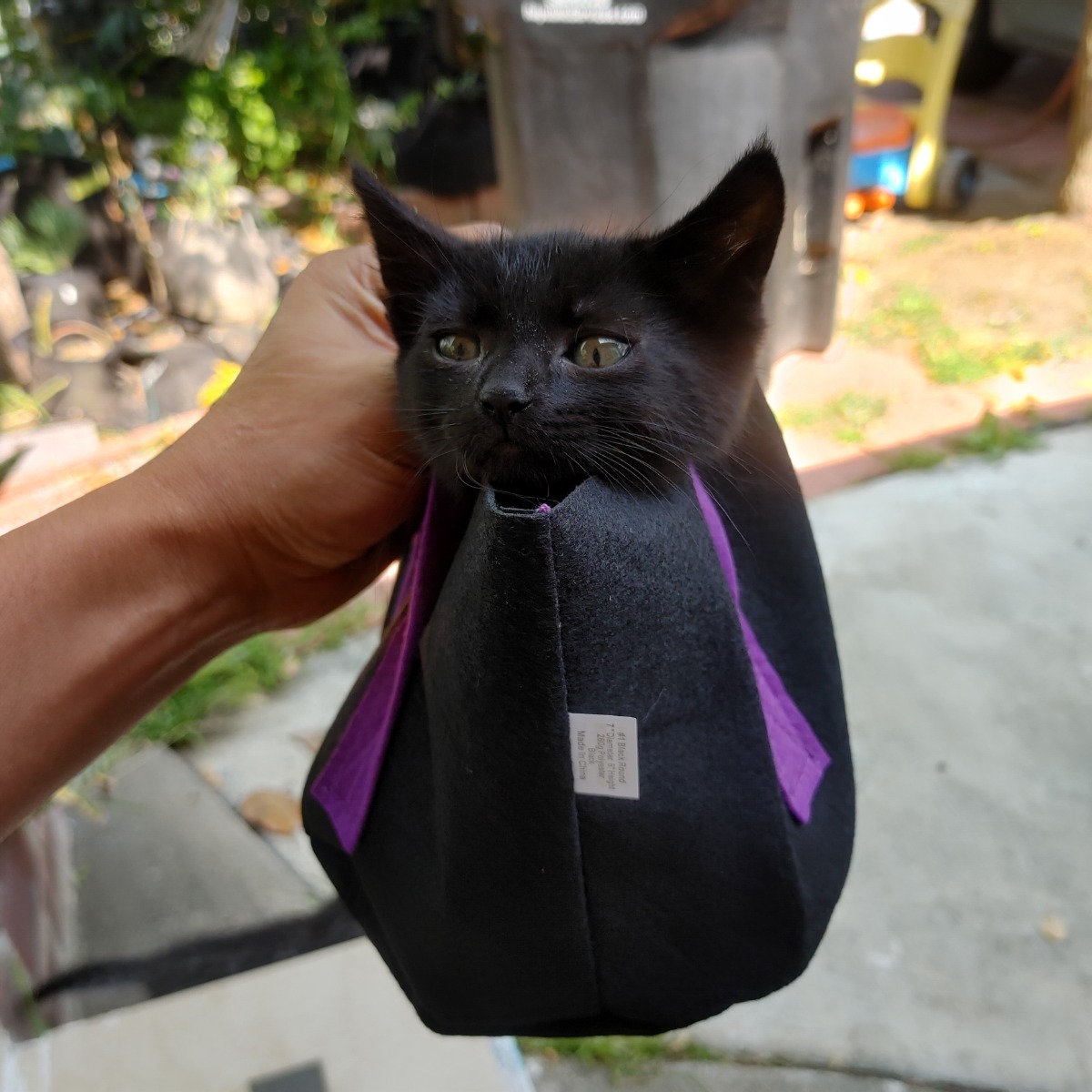 More Information

| | |
| --- | --- |
| SKU | 247-FP-1PH |
| Shipping Weight | 0.136300 |
| Case Qty | 330 |
| Free Shipping Items | No |
| Country of Manufacture | China |
| Color | Black |
| Pot Size (Gallon) | 1 |
| Condition | New |
| Pot Diameter | 7 |
| Height | 6 |
| Soil Capacity in CuFT | 0.13 |
| Brand | 247Garden |
| Materials | 260GSM Nonwoven fabric made with new polyester and polypropylene |
| Pot Thickness | 260GSM Fabric |