247Garden 2-Gallon Basic Aeration Tan Fabric Pot/Plant Grow Bag (200GSM BPA-Free Fabric, 7.5H x 8.5D)
Buy 432 for

$0.62

each and save

9

%
Introducing the 247Garden 2-Gallon Basic Aeration Tan Fabric Pot/Plant Grow Bag, the perfect solution for your gardening needs. Crafted with utmost care and precision, this grow bag offers a range of features that ensure optimal plant growth and a healthier root system.
Constructed from high-quality, 200GSM BPA-free fabric, this grow bag is designed to provide superior aeration and drainage for your plants. The fabric allows for air to circulate through the roots, preventing root rot and promoting better nutrient absorption. With this breathable fabric, excess water is effectively drained, preventing overwatering and waterlogging that can lead to root diseases.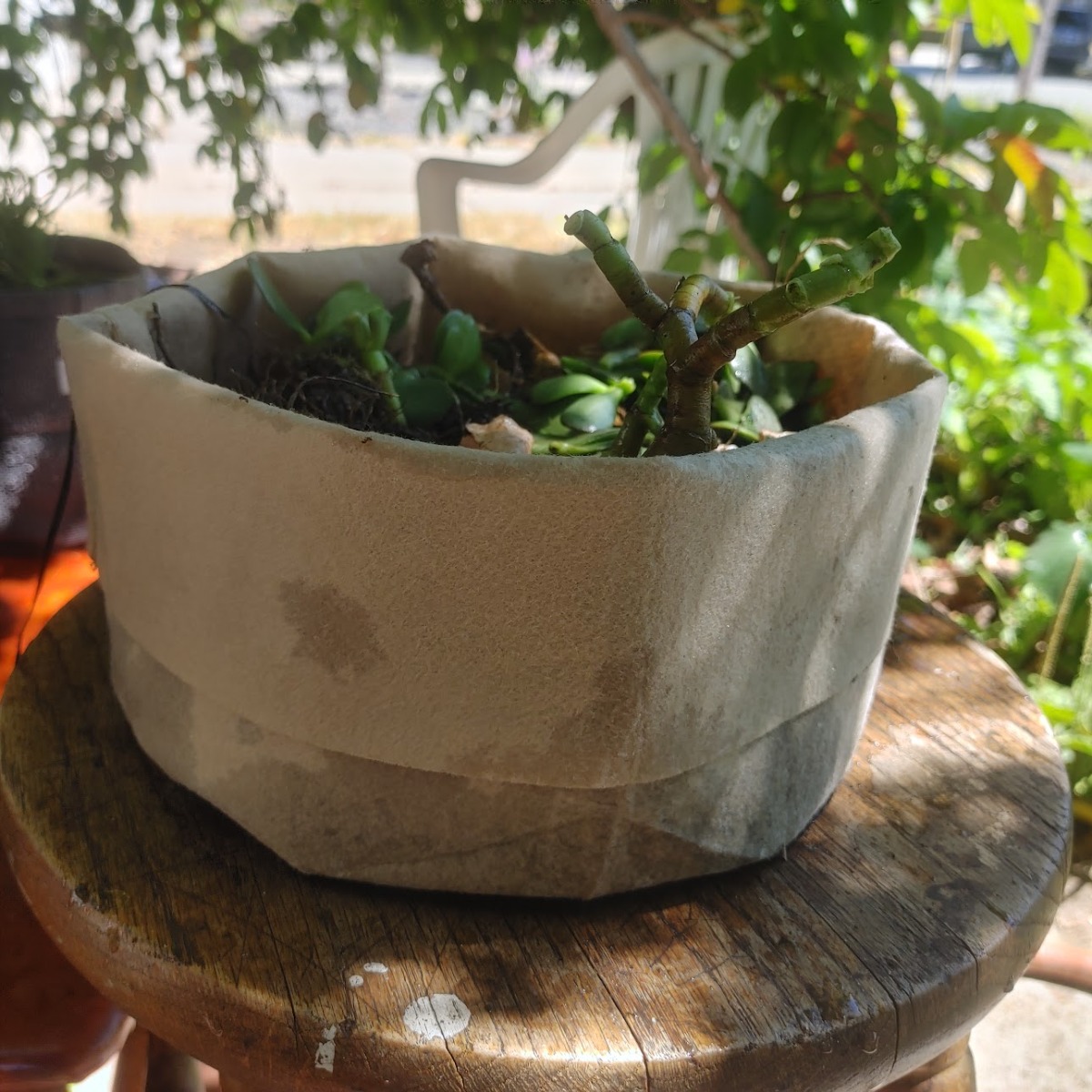 Measuring 7.5 inches in height and 8.5 inches in diameter, this 2-gallon grow bag offers ample space for your plants to grow and develop strong root systems. The size is perfect for a wide range of plants, including vegetables, flowers, herbs, and more. Whether you're a seasoned gardener or a beginner, this grow bag provides the ideal environment for your plants to thrive.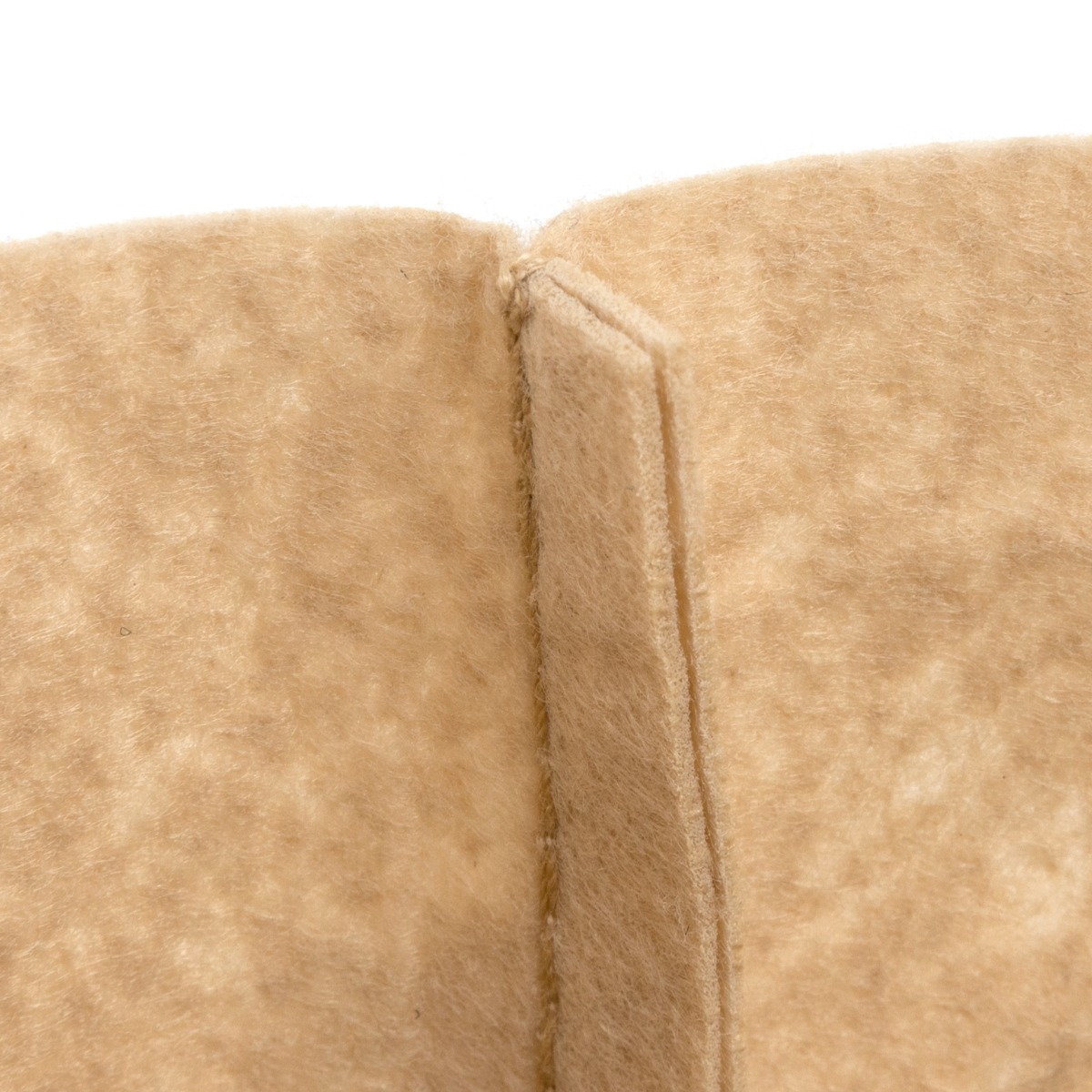 One of the standout features of the 247Garden grow bag is its use of non-toxic, all-new raw materials. We understand the importance of keeping your plants and the environment healthy, which is why we have carefully selected materials that are safe and free from harmful toxins. You can have peace of mind knowing that your plants are growing in a pot that promotes their well-being without any negative impact on the ecosystem.
The tan color of the grow bag offers a stylish and natural look that blends seamlessly with any garden or indoor environment. It complements the greenery of your plants, creating a visually appealing setup. Additionally, the fabric is durable and tear-resistant, ensuring that the grow bag will withstand regular use and seasons of growth.
The 247Garden 2-Gallon Basic Aeration Tan Fabric Pot/Plant Grow Bag is designed with convenience in mind. It is light enough for easy transportation and repositioning of your plants. Whether you want to move them indoors during colder months or rearrange your garden layout, moving this pot around is a breeze.
In summary, the 247Garden 2-Gallon Basic Aeration Tan Fabric Pot/Plant Grow Bag is a reliable and practical choice for all your gardening endeavors. Its high-quality, 200GSM BPA-free fabric promotes excellent aeration and drainage, while the non-toxic, all-new raw materials ensure the safety and well-being of your plants. With its generous size, durable construction, and convenient handles, this grow bag is a must-have for any gardening enthusiast. Invest in the 247Garden grow bag and watch your plants flourish like never before.
Features and Benefits
A great way to grow plants, flowers, trees, vegetables and herbs in a much cooler environment.
Allows roots to breathe and grow healthier all day and everyday.
Ultimately boosts plant growth and yields like never before.
Greatly decreased the risk of any transplant shock.
Helps create an improved overall root structure for a long lasting life.
Prevents roots from circling in a painful way.
Keeps plant warmer in winter and cooler in the summer, especially cooler in a tan pot.
Never worry about drowning your plant. Just remember to give it water.
BPA-Free.  Made with high quality new raw material. 
Ideal for growing a nice bushy plant or a nice looking tree for yourself or your love ones. Great for tomatoes and potatoes and all kinds of delicious veges!
200GSM Nonwoven BPA-Free Fabric.
Pot Dimension : Diameter=8.5" Height=7.5"
More Information

| | |
| --- | --- |
| SKU | 247P-FP-2TT |
| Shipping Weight | 0.104166 |
| Case Qty | 432 |
| Free Shipping Items | No |
| Country of Manufacture | China |
| Color | Tan |
| Pot Size (Gallon) | 2 |
| Condition | New |
| Diameter | 8.5 |
| Pot Diameter | 8.5 |
| Height | 7.5 |
| Soil Capacity in CuFT | 0.26 |
| Brand | 247Garden |
| Materials | 200GSM Nonwoven fabric made with new polyester and polypropylene |
| Pot Thickness | 200GSM Fabric |